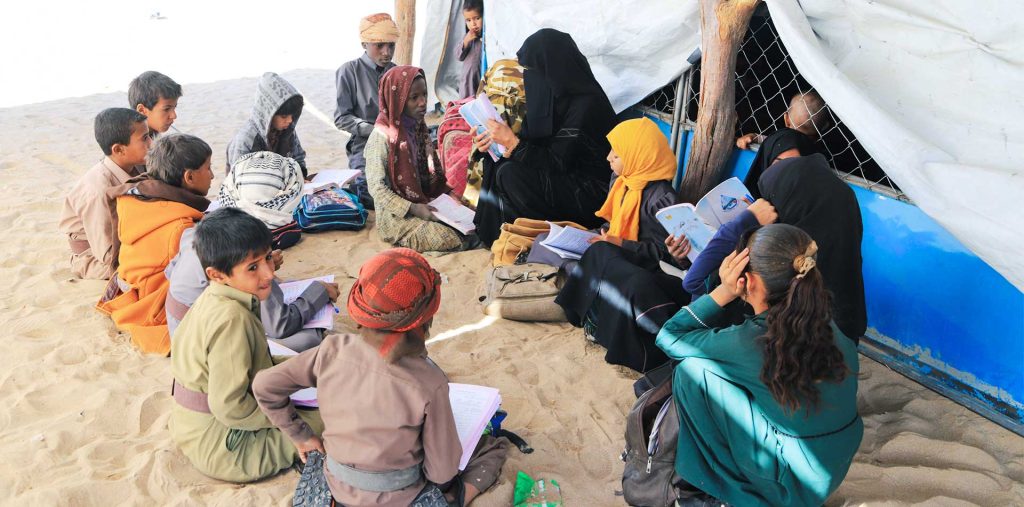 Since the Ansar Allah group, also known as the Houthis, gained control of Yemen's capital, Sana'a, on September 21, 2014, mechanisms and institutions for the protection and care of children have crumbled. As the militia continued to consolidate its grip over governorates with the largest population density in the nation, violent opposition movements against the Houthi advance grew, culminating in the intervention of the Saudi-led Arab Coalition on March 26, 2015.
Over the past eight years, roughly 15 million children have suffered tremendously as a result of the brutal ongoing armed conflict. The rates of violations, grave crimes, and other forms of exploitation and ill-treatment against children have increased due to the fragility of state institutions.
In addition, the control of multi-directional armed militias over the institutions of security, justice, education, health, and humanitarian aid have abetted the commission of crimes against bodies concerned with the protection and care of children.
The oppression, closure, confiscation, killing, kidnapping, and torture of dozens of human rights defenders have all become glaringly prevalent.
Due to extreme political polarization, humanitarian institutions have become categorized according to their allegiance to the monopolizing party on the ground, and the majority of organizations have difficulty securing money for their operations.
The polarization has also caused institutions to focus their efforts on advancing the interests of the disputing parties rather than on assisting and defending the victims.
Most governmental and non-governmental organizations' activities and services have halted due to political, social, and geographical splits, economic collapse, societal fabric instability, and the Yemeni private sector's failure to protect human rights.
Today, Yemen's children are more vulnerable than ever; crimes perpetrated against them are unprecedented, and impunity is on the rise.