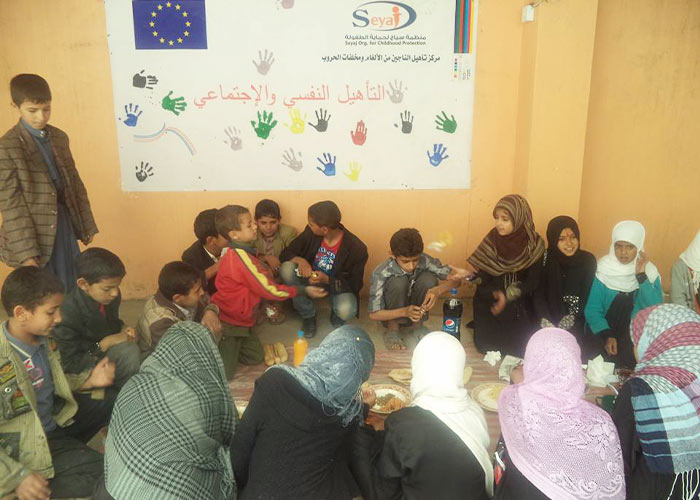 Since the center's establishment in 2008, its main goal has been to strengthen preventive protection from violence, exploitation, and abuse. It also provides direct protection for child victims. Its services include, but are not limited to:
Monitoring and security: The center accepts complaints and reports from the community and monitors and documents crimes and infractions using an electronic system to ensure data confidentiality and protection. It then offers legal representation, advocacy, and referrals to psychological support resources as needed.
Awareness: Educating the community about preventative protection to establish a safe environment that safeguards children from violence, deprivation, exploitation, and abuse. The strategy for 2015–2020 placed a strong emphasis on preventive protection, including community outreach, bolstering local and national protection mechanisms, strengthening workers' capacity and support to enforce them, and networking and integrating with various national, international, governmental, and non–governmental organizations.
Protection and advocacy: Providing subsequent protection for child victims and their families by receiving, verifying, and monitoring reports and complaints – Providing legal aid and legal advice – Referral to the authorities concerned with the care and shelter of unaccompanied children – Advocacy and mobilization of support following The Code of Conduct and the protection policies of Seyaj and ethical media principles.
Preparing and publishing reports and studies: The research department of the center prepares and publishes reports, studies, and questionnaires and shares them with various relevant national and international institutions. Seyaj has established partnerships with Taiz University and several academics, researchers, and experts in many universities and national research centers.