According to Seyaj's leader, Ahmed Al-Qorashi, ending the cycle of violence and building enduring peace are the only solutions to relieve the suffering of Yemenis, particularly fragile and vulnerable groups such as children and women, and to achieve stability for Yemen and the region.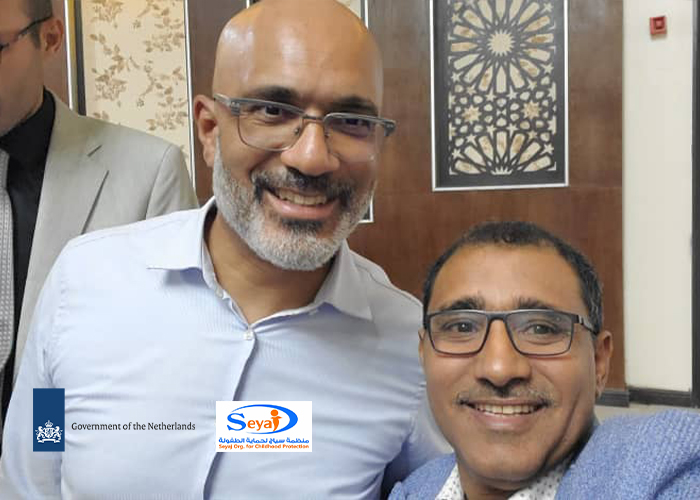 The remark came at a meeting with the Ambassador of the Kingdom of the Netherlands, Peter Derrek Hoff, and the Humanitarian Coordinator for Yemen, Syria, and the region, Martine van der Does.
Al- Qorashi affirmed that peace settlements must include justice and reparation for the victims and their families, strengthen the rule of law and state institutions, and ease the transition to reconstruction, development, self-recovery, and promotion of human rights. They must also hold those involved in committing any war crimes and crimes against humanity accountable for their actions.
Seyaj lauded the Kingdom of the Netherlands and its embassy in Yemen for their contributions to development and human rights since the 1960s. He also urged the Dutch diplomatic mission to review the criteria for selecting national groups as partners and give them precedence to secure funding and carry out relief, protection, and development programmes.
For his part, Ambassador Hof reaffirmed the commitment of his nation to alleviate the suffering caused by the war in Yemen and to support peace initiatives in the nation. He noted that national civil society institutions are crucial partners in funding initiatives, emergency humanitarian interventions, development, and human rights programs provided by the Dutch government.
Martine van der Does, the Humanitarian Coordinator for Yemen, Syria, and the region, stated that the purpose of this visit is to listen to the proposals of Yemeni civil society organizations regarding humanitarian aid and to work with everyone to ensure greater benefit for those affected by war and displacement.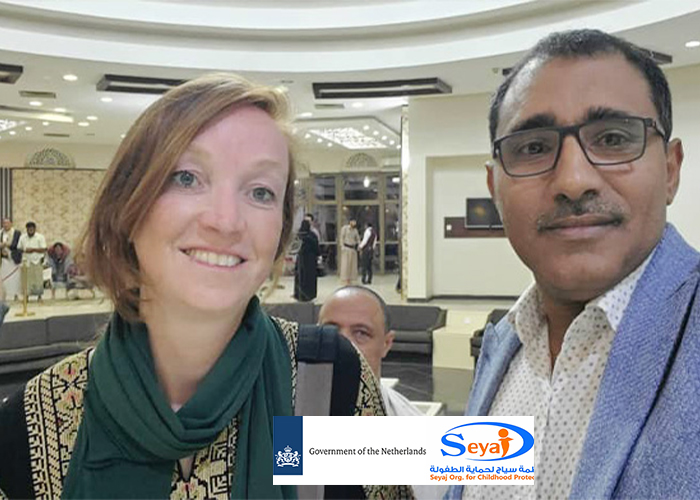 Abdul Hakim Al-Qaisi, Director General of Social Affairs in Marib Governorate, said that over three million displaced persons in the governorate do not receive critical humanitarian aid and are constantly threatened by bombing and anti-personnel mines. He noted that these demands and risks outstrip the ability and capacities of national organizations, the majority of which operate on their own and with little resources.
Numerous human rights and relief groups made several proposals, particularly regarding the criteria for selecting and supporting local organizations, which were and continue to be the reason most national organizations get denied partnership and international support.
Seyaj-Yemen – Marib: February 22, 2023